Santou Unyu offers a well-established system for safely and assuredly disposing of waste (raw waste, paper and bulky waste, etc.) and classified documents.
In Japan, although local authorities are responsible for disposing of household waste, any waste generated through business activities must be disposed of by commissioning an industrial waste disposal company.
Six special characteristics of Santou Unyu
1. Support structure

We have a structure in place that is capable of providing detailed and attentive support to our clients and their various needs. We can respond flexibly to all requests, including for collection of waste on weekends or national holidays, or late night/early morning collections. We also provide accurate and timely information and offer assistance in the form of planning, proposals and the provision of reports.

2. Collection of bulky waste

We collect bulky waste and electrical appliances/devices, etc.

3. 60 years of experience

We have a wealth of experience built up over many years in business. We also work to develop human resources who are specialists in the field of waste disposal.

4. ISO14001certification

We make every effort to protect the global environment.

5. ISO27001 certification

We safely and surely dispose of our customers' classified documents and data.

6. Issuance of certification/documentation in variety of languages

We can provide contracts and waste disposal certificates in a number of languages, upon request.
Waste items that we can handle
Raw waste, paper waste, bulky waste, PET bottles, other waste generated from business activities
Waste items that we do not handle
Batteries, fuel cells, earth, pharmaceuticals, liquids, breeze blocks, bricks, fire extinguishers
Recycling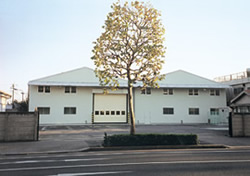 Eco Plant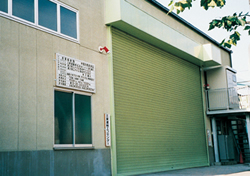 Eco Center
Santou Unyu makes every effort to recycle precious resources, working to ensure that waste can be kept to an absolute minimum. To this end we have established our own recycling facility.
Santou Unyu's three contributions
1. Social contribution

・We contribute to each company's responsibility to create a full-fledged recycling-based society.
・We prevent leaks of classified information in an information-based, digitized society.

2. Environmental contribution

・We make a detailed response to our customers' corporate environments.
・We take the initiative in efforts to conserve the global environment.

3. Customer contribution

・We provide total support from waste disposal methods to legal obligations to dispose of waste.
・We facilitate paperwork, including the formulation of contracts (including in various languages, if required) and manifestos, etc.
About Santou Unyu
Since our establishment in 1951 we have been engaged in the waste disposal business for 60 years. We actively seek to introduce the latest technologies relating to collection, transportation, appropriate disposal and recycling of waste. We also operate a recycling facility and assist our customers in creating a better business environment.